DMA celebrates 50 years of activity!
Founded in 1968 by professor Fabrizio de Miranda, the firm operates in Milano and Rio de Janeiro in the field of structural design, now under the management of the senior partners Mario de Miranda and Elena Gnecchi Ruscone.
The continuity of the design experience, developed through fifty years of studies and designs, often characterized by innovative ideas, represents the strong philosophy of the Company.
Studio DE MIRANDA Associati has built a wide design know-how in many areas of bridge and structural engineering over the years, and is highly specialised in Design and Construction Engineering of Suspension and Cable Stayed Bridges.
The Company designed and has been involved in the construction of more than 20 Cable Stayed Bridges, many of which are long span, all over the world.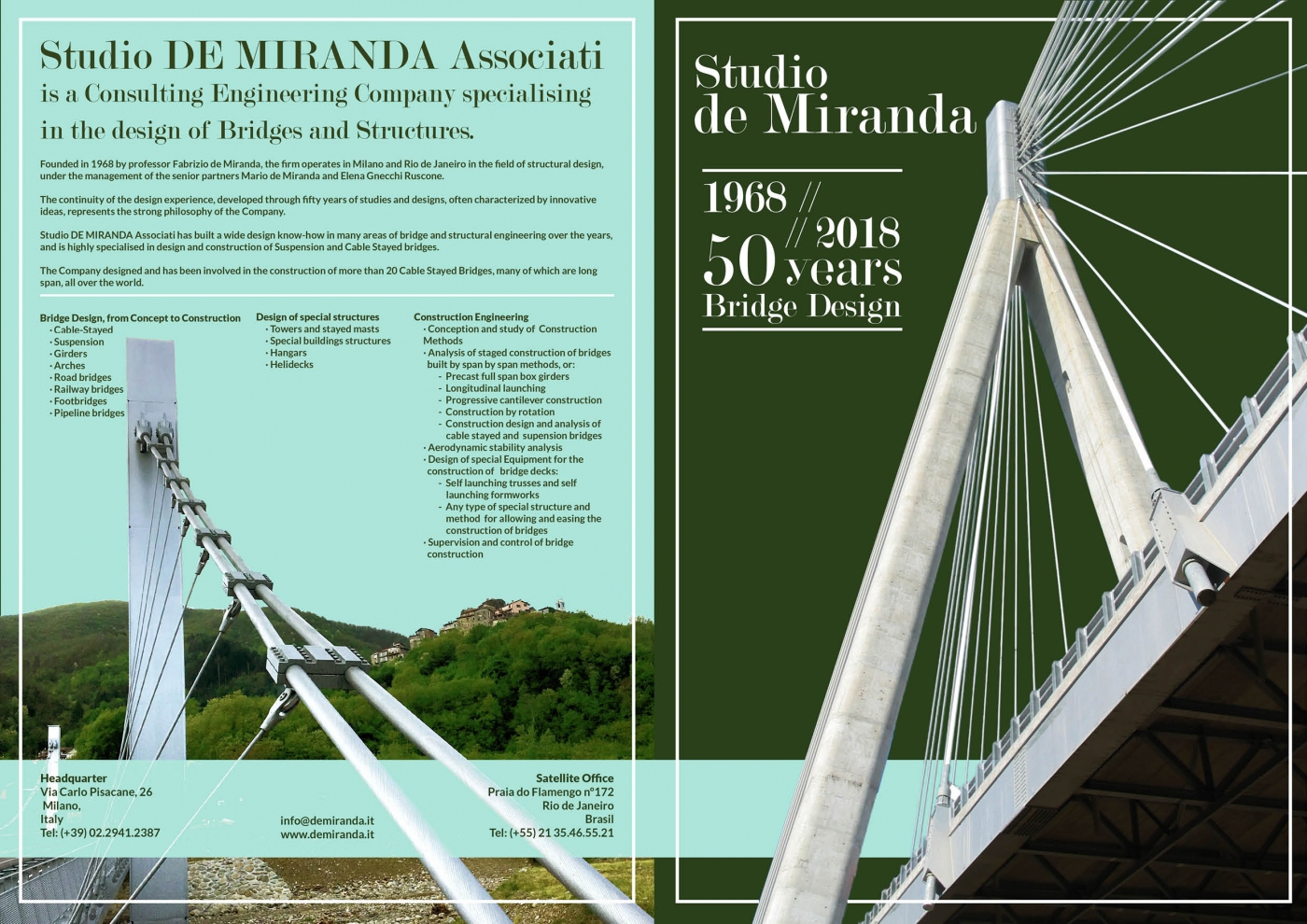 Read our full brochure here